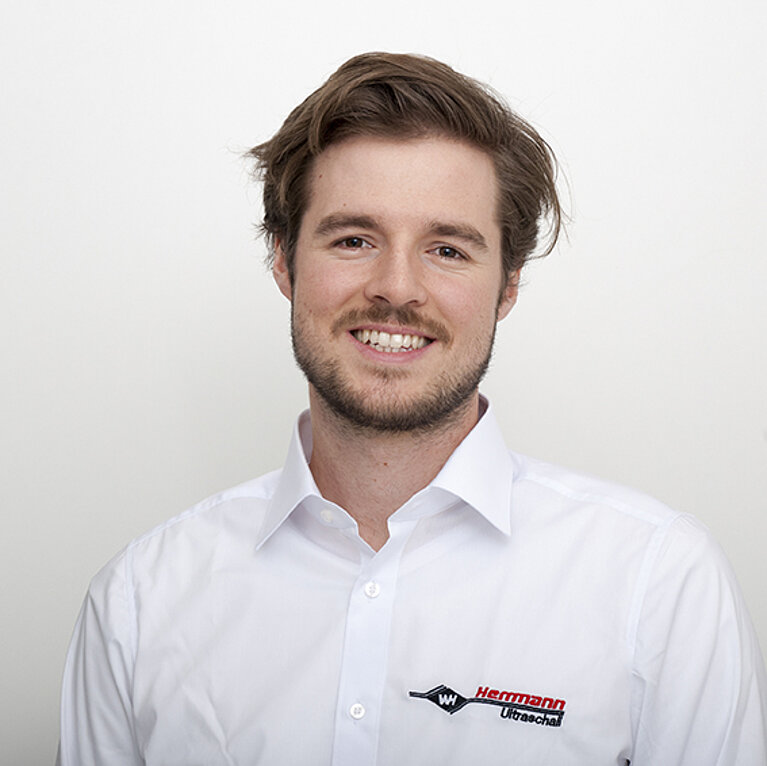 Ultrasonic sealing is suitable for recyclable material
During conventional thermal contact welding, heat must be guided to the inside of the part through the outer layers. Due to the low differences in melting temperatures between the support layer and the sealing layer, the temperature of the thermal sealing tools must be kept very low when sealing mono-materials in order to avoid thermal damage of the support layer. This increases the risk of insufficient melting of the sealing layers and thus the risk of leaks in the packaging. This kind of thermal damage to the support layer is prevented thanks to the ultrasonic sealing technology since the heat for melting the plastic material is generated within the sealing layers and the cold ultrasonic tools can quickly dissipate the occurring heat.
Valentin Buchty, Team Manager of Applications Development for Packaging Materials at Herrmann Ultraschall, comments:
"Ultrasonic technology can also deliver good sealing results with narrow process limits, especially with regard to tightness and visual appearance. The thermal expansion is kept to a minimum. Thermal processes demonstrate disadvantages of excessive heat input, especially in the continuous welding of film webs. This can lead to the uncontrolled elongation of the film web and therefore impair the process."
Mono-materials are also more susceptible to film shrinkage due to mechanically and thermally less stable support layers. This may result in impairment of the visual appearance of sealing lines. In addition, the lack of aluminum makes processing of novelty film materials more difficult. For the aluminum layer ensures fast dissipation of excess heat, away from the sealing line and has so far increased the mechanical stability of the compound film. Thanks to the technical processing advantages, these challenges of circular economy are overcome by ultrasonic welding and the method is well suited for compounds with and without aluminum. With mono-materials the risk of adhesions is also increased. Ultrasonic sealing can counteract this due to the cold tools. This in turn has a positive effect on downtimes and the need for wear materials such as high-temperature Teflon tapes.
The number of inquiries regarding new recyclable materials is increasing in the ultrasonic laboratory at Herrmann Ultraschall, especially since many food companies have set themselves high sustainability targets. This matter even reached legislative bodies. In England, for example, composites of different materials have in the meantime been declared prohibited. In addition to mono-materials, ultrasonic sealing of cardboard laminates without an aluminum barrier is already a proven process and bioplastics such as PLA also demonstrate good ultrasonic sealing properties.