For bags and pouches with zippers
ZSM Zipper seal module
Quick and secure sealing of zippers into resealable bags and pouches. The ZSM continuous sealing technology impresses in particular with the use of mono-materials. In spite of varying speeds, a high level of production performance and process stability is achieved.
up to 35 m/min
Mono-materials
Continuous sealing
Sustainable materials with small processing windows are often difficult to work with. The seam result is shrunken and deformed, and is disappointing both visually and haptically.
The use of continuous ultrasonic sealing technology allows us to process even mono-materials to give them a secure seal, and the achieved seam result meets the expectations of the end user. The ZSM also achieves consistent sealing results even at varying speeds. Speeds of up to 35 m/min enable a high production capacity – and at the same time, digital Herrmann generators guarantee your process stability.
| Frequency [kHz] | 35 |
| --- | --- |
| Generator output [W] | 600 |
| Weld force min./max. [N] | 68 / 295 |
| Sealing velocity* [m/min.] *despending on film properties | 40 |
| Module dimensions (w x h x d) [mm] | 850 x 300 x 170 |
| Weight [kg] | 53 |
| Power requirement [V] | 2x 230 |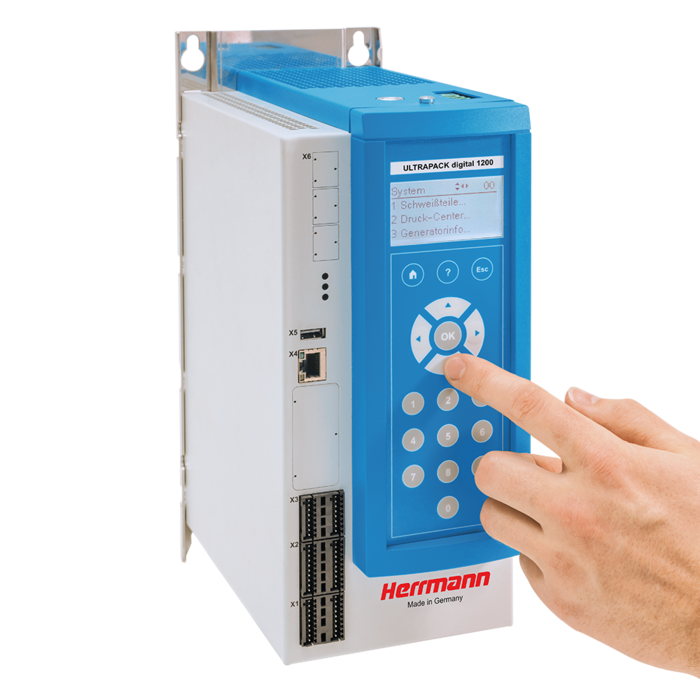 Safe + consistent sealing
100% process stability
The proven ultrasonic sealing technology ensures the controlled introduction of heat to the sealing zone and thus achieves very precise sealing results. Herrmann's ultrasonic sealing modules therefore guarantee a stable production process – tailored to your specific application.
The digital Herrmann generator ensures that the process data which arises during sealing is recorded without a hitch. This makes reproducibility and controllability really simple, regardless of the time and place.
Problematic adhesion and the resulting need for cleaning are minimized thanks to the cold sealing tools. Down time is also reduced to a minimum.
Process safety thanks to a controlled heat introduction
Minimal down times as the need for maintenance and non-production times are reduced
The look: a perfect sealing result
Compact + flexible
Easy integration
Thanks to its compact size, the ZSM can easily be integrated into existing systems or new machinery. The hygienic design ensures ease of cleaning in the food industry and can also optionally be fitted to meet protection class IP65/67. Thanks to the continuous sealing process, the solution does not rely on bag sizes or number of rails – the production speeds can also be varied quickly and flexibly during the process.
Processing mono-materials safely + efficiently
Green packaging
The process window when sealing mono-materials is smaller than when sealing conventional packaging materials. We understand the challenges relating to sustainable packaging. ZSM is the solution for the safe processing of mono-materials with zippers – without compromising on the visual effect and production capacity! By using the continuous ultrasonic sealing technology, we are able to ensure both.
High production capacity
Available sealing solution
Tried and tested in practice